Fangraphs Ranks the Cubs #18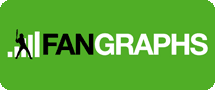 Well, we've received our much-awaited, much-appreciated Fangraphs ranking. The article links:
Overview
Current Talent
Future Talent
Dave Cameron's summary:
When I try to balance the strengths and weaknesses, this is where the Cubs end up – in the middle of the pack, getting less out of what they have than most clubs, but having enough to keep them from being too bad.
This might be the most compact, yet comprehensive analysis of the 2010 Cubs yet. It's worth reading every bit.
I'm glad to see the Cubs make it into the middle of the pack. I was worried, when Fangraphs started this series, that the Cubs would be neighbors with the Royals or Nationals -- pessimistic of me, or what? I really do think this team has the resources and the basic know-how to produce successful teams; however, we won't become consistently successful until we integrate statistical prowess with our already excellent scouting.